Summary:When choosing a welding machine, consider how much you will use it. There are many types of machines and selecting the right one will depend on the ap
When choosing a
welding machine
, consider how much you will use it. There are many types of machines and selecting the right one will depend on the application. If you're looking for a high-quality welding machine that will last you many years, there are a few things you should consider. The duty cycle of the machine refers to how many minutes of welding it can perform in a 10-minute period. The higher the duty cycle, the less you'll have to worry about running out of power while welding.
When buying a welding machine, remember to read the manual thoroughly. Pay special attention to the maintenance section. By reading the manual thoroughly, you'll prevent damage to your machine. Make sure to schedule maintenance so that you don't forget to do it! A home welder doesn't need as much maintenance as a welding machine in a shop. If you're worried about the cost, check into the machine's warranty. However, if you plan to use it frequently, you should get a professional.


Before buying a welding machine, you should know about the types of materials you'll be using it on. Most welds involve carbon steel, which can handle a lot of heat. As such, you don't need an expensive machine with advanced features in order to produce quality welds. However, if you're looking for a high-quality welding machine that you can use in a small shop, you'll need to spend a bit more money on welding materials.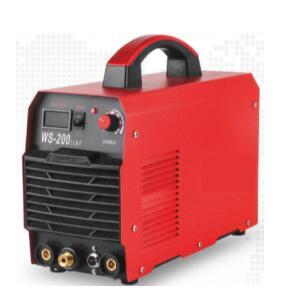 Gas Type: The gas you use in a welding machine is important. Most welders use a combination of argon, CO2, and nitrogen, although some use 100 percent CO2 for certain applications. It's also important to consider where you'll be working when choosing a welding machine. If you're welding outside in an open area, a gas-powered welding machine may be the best option for your application. You can use it for both indoor and outdoor work.


The degree of automation in a welding machine will depend on its capabilities. Some types of automated welding can be fully automated and eliminate human interaction. These types of machines can move along a weld line, reach difficult welding positions, and manage parameters like current and weld travel speed. They can even handle the position of the work at the weld station. Automation can be a huge benefit if used in a manufacturing facility. You should also consider investing in such a machine if you're looking for a high-quality welding machine.
The basic type of electric welding machine is the AC/DC model. Both types use alternating current to create a magnetic flux. The larger the transformer, the heavier the machine. The alternating current that is generated is what powers the first generation of welding machines. As a result, the arc's electrical charge increases proportionally with the size of the electrodes. In this way, you'll end up with a weld joint.