Summary:Before purchasing a Spray Gun, you should know what it can and cannot spray. Read this article to find out which one is right for your needs and what
Before purchasing a Spray Gun, you should know what it can and cannot spray. Read this article to find out which one is right for your needs and what factors to consider before buying it. Also, you should know what alternatives are available and how much they cost. If you want to know more, read our review of airless spray guns. There are several advantages and disadvantages of these airless spray guns. They are very easy to use, and the spray is very accurate.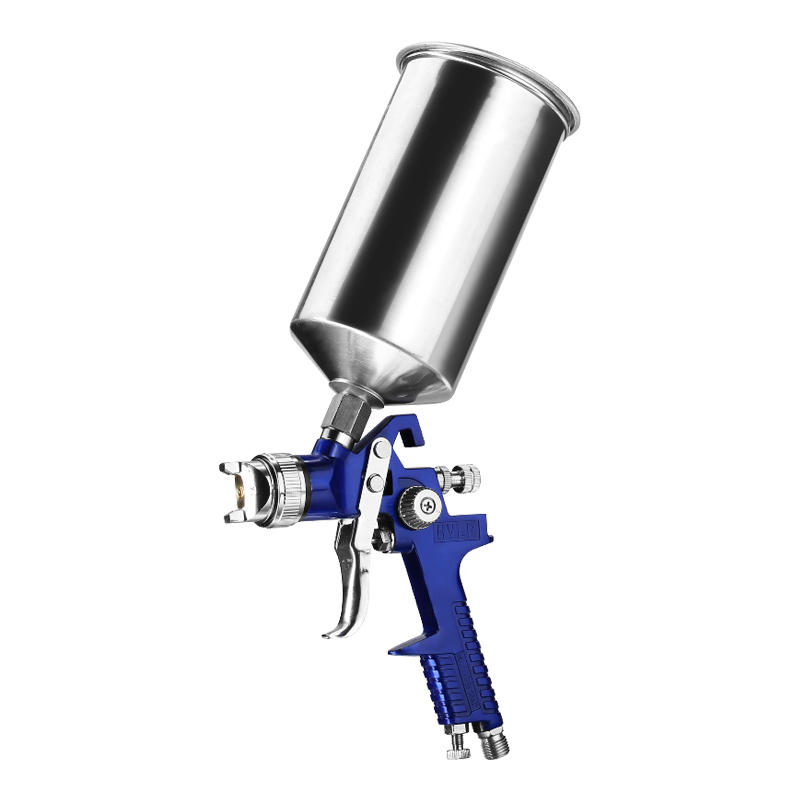 Features of a spray gun
When buying a spray gun, there are many features to look for. For example, the tip of the gun is an important consideration, as the tip's size will depend on the viscosity of the material being sprayed. The spray gun also comes with a trigger and an air valve. Generally, the trigger will open the air valve and retract the fluid needle, allowing the material to flow out and be atomized.
In addition to this, a spray gun should have an adjustable nozzle. Choosing a spray gun with a large nozzle will allow you to spray heavier materials, such as zinc, epoxies, or coal tar. A gun with an adjustable nozzle is better for these applications, as it will allow you to control the flow rate. And don't forget to choose one with a high quality trigger.
Capacity
The market for spray guns is segmented by end-use. In 2019, hospitals accounted for the largest share of the market, due to increased healthcare expenditures and technological developments. Furthermore, increasing cases of communicable diseases and infections, such as Covid 19, are driving demand for spray guns. Moreover, the use of spray guns ensures consistent finishes, which guard against contamination. However, some factors may restrict the market growth, including their high cost.
Air pressure is another important component of a spray system. Selecting the right air hose diameter is crucial to maintain proper air pressure. Air hose diameter is one of the least understood components of a spray system, yet it plays a key role in spray gun operation. For this reason, it is important to choose the correct air hose diameter before buying a spray gun. The following are some tips to help you choose the right air hose diameter for your particular needs.
Alternatives to airless spray guns
Whether you need to apply a thick coating to a ceiling or a thin coat of paint to a wood door, there are airless and HVLP spray guns available. Both spray guns atomize the liquid with a high-pressure air stream. Airless sprayers produce fewer VOCs and more consistent application than airless guns, but they also have the potential to cause overspray.
Despite the high price of an airless spray gun, it is a good alternative to an airbrush. The spray gun has many advantages, including the convenience of handling the product. However, it is not always the best option for you. Overspray will be produced and you will have to clean the gun thoroughly after using it. Handheld spray guns are another option. These smaller versions of power tools are incredibly convenient, and sometimes use a battery for the motor.
Cost of a spray gun
If you only need a spray gun for a one-time project, consider buying an economy class model. These spray guns are more economical and easier to repair than their higher-end counterparts. These types of spray guns typically come with rebuild kits so that you can replace the air caps, fluid needles, or liquid nozzles if something happens to break. A high-end model, however, may require a professional, and might end up costing you more money than you need to.
Tips to avoid overspray
Using the correct technique when using a spray gun is critical to minimizing overspray. For starters, you should hold the sprayer approximately 12 inches away from the surface and parallel to it. Also, you should learn the proper way to adjust the sprayer's pressure. Don't set it to its maximum pressure right when you start the job; start at a lower pressure and increase it gradually until you get a clean, even spray pattern.
When spraying slender parts, choose a spray pattern that matches the shape of the part. When spraying cylinder-shaped parts, a narrow vertical pattern will provide the best coverage. You should also spray vertically, which requires a faster spray speed. Likewise, when spraying a long, narrow vertical part, use three vertical strokes to cover the entire part. This will help prevent sags and runs. To minimize overspray, also try using shorter, lengthwise strokes.