Summary:Floor jacks are used in a wide variety of industries, including warehouses and retail stores. These devices have become an indispensable piece of equi
Floor jacks are used in a wide variety of industries, including warehouses and retail stores. These devices have become an indispensable piece of equipment, as they can be used to lift heavy objects and move them from one location to another. In fact, floor jacks are the device of choice in many construction sites. The fact that they are portable means that they can easily be moved from job-to-job and store-to-store. A good example of a store that could benefit from a floor jack are grocery stores.
Floor jacks are typically designed with the hydraulic cylinder placed below the surface. One of the obvious benefits of floor jakes is their portability - unlike other hydraulic bottle jacks, all floor jakes have wheels which allow for easy mobility, making jakes able to be moved on the go. This also makes them a popular choice with warehouses. Many types are able to be folded or rolled away when not in use, saving precious floor space.
There are two types of hydraulic jack - vertical and low-profile. A vertical jack is more suited to lifting heavier goods. As such, they are commonly used in building sites, where they are needed to lift heavy vehicles and other industrial equipment. They are often powered by either an electric engine or an air compressor, although some models are powered by water or air.
A low-profile floor jack is much lighter, roughly three quarters of a ton, and is designed for light lifting. They are most often used to raise and lower vehicles on sites that do not have a lot of space, but still need a strong platform for lifting. Some models are equipped with detachable platforms, allowing you to change the height as needed. Most are powered by either an internal engine or a manual pump. This makes them convenient for construction sites where there is little room to expand a platform.
As you can see, there are quite a few different floor jacks to choose from, allowing you to purchase a model that suits your needs. Some are better suited for specific applications, while others are designed for more general uses. You can also find hydraulic cylinder powered floor jacks that are similar to a bottle jack only it doesn't have a hydraulic cylinder. These are ideal for light lifting because they don't require a high pressure line to run.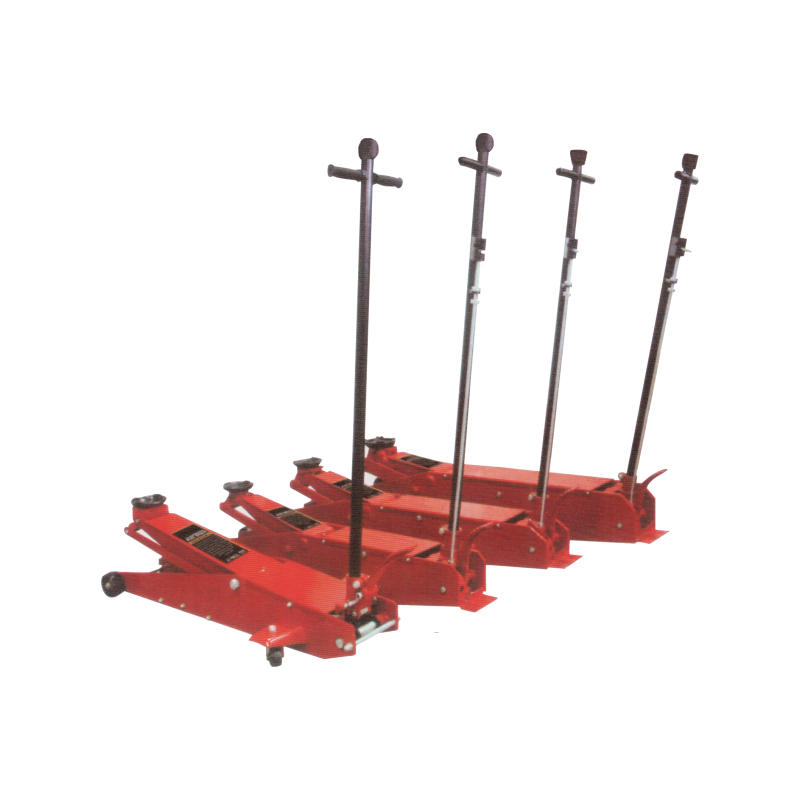 Hydraulic cylinder floor jacks are commonly used in applications that require strong lifting. As such, they are best suited to work with heavy vehicles. They are most often used for loading and unloading containers at the local port, as well as in mining applications. However, their ability to handle smaller loads make them excellent for handling small to medium-sized trucks. In addition to being used for heavy vehicles, they are ideal for work on trailers and other types of flatbeds.
A good example of this is flat tire jack. This type of floor jack has a flat tire lever that allows it to safely maneuver over uneven or loose grounds. A flat tire may seem like a common problem but it isn't, especially if it happens during the middle of the night or when the weather is not ideal. If this happens to you, your car won't be able to get to a safe place, thus ending up getting stranded in the middle of nowhere. This type of situation may be risky, which means it's important to be prepared. If this happens to you, a flat tire jack is exactly what you need.
Another type of efficient lifting applications for garage floor jacks are self-lift pallet. This type of floor jack has an automatic lift lever and safety sensors to make sure only the person operating it can safely lift up pallets. Unlike a common pallet jack, self-lift pallet has no power cords that may hinder its use. What makes self-lift pallet different from other types of floor jakes is that it can also fit in small to medium-sized garages without obstructing it. It can also lift two or more containers at one time. These features make it very efficient in lifting both light and heavy objects.